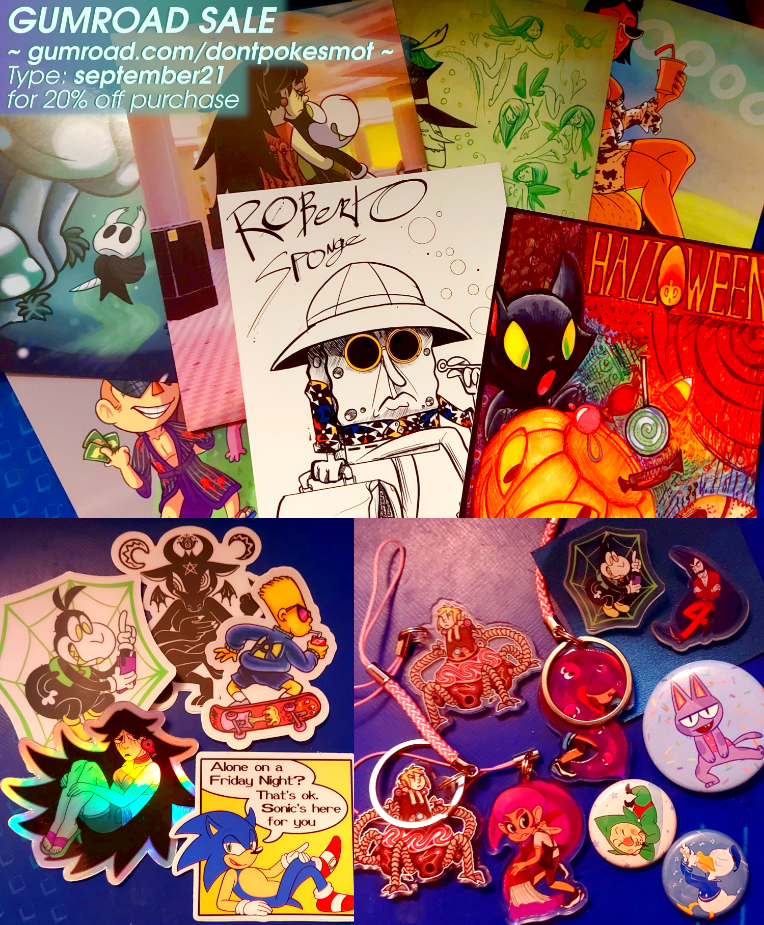 Got a sale going on over on GumRoad right now and it would be nice of you to take some of this stuff off my hands.
TYPE: steptember21 when you go to purchase the items. This will get you 20% off the final purchase.
The sale lasts all month but I will ship items out on Mondays/Tuesdays.
Twitter link share>> twitter.com/SmotMae